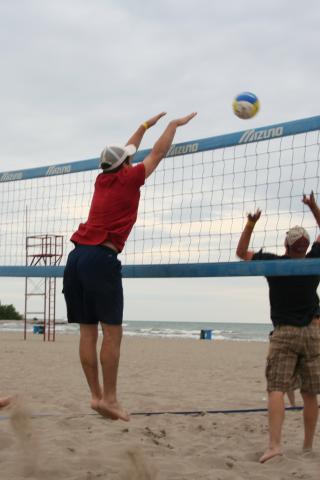 The Family & Children's Services of St. Thomas and Elgin is hosting the 14th Annual Volleyball tournament on August 10, 2013 at GT's on the Beach in Port Stanley to raise proceeds for the Elgin Children's Foundation "Camping 4 Kids Program. 

Think back to the summers of your youth…. if you were lucky enough to participate in a camping experience it is most likely something that has stayed with you through the years. We hope to enable the children in our community the ability to take part in this invaluable experience……breath the fresh air….sit around a camp fire….forge friendships……develop new skills and confidence in themselves and just be a Kid….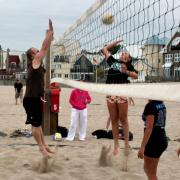 All proceeds from this event are used for the Camping 4 Kids Program funded by the Elgin Children's Foundation. Last year we were able to raise over $1500 for this program and look forward to topping that amount this year. The program allows for the children in our community that are receiving services through our organization, to be afforded the opportunity to participate in a camp experience.
Registration for teams is $250 per team or $200 for early registration by June 15th.  In order to raise money for this event we are looking for sponsors to donate items that could be used as door prizes; for raffles; tokens for participants; or cash donations towards this year's goal of $200.
We will be posting a Sponsor Board at the event listing each of the organizations that has supported the event in some way.
To register or become a sponsor please E Mail Michelle or call 519-631-1492 x 219.